LATEST ADDITIONS
| Pages: | 1 | 2 | 3 | 4 | 5 | 6 | 7 | 8 | 9 | 10 | 11 | 12 | 13 | 14 | 15 |
| --- | --- | --- | --- | --- | --- | --- | --- | --- | --- | --- | --- | --- | --- | --- | --- |
28/07/2013 - SAISON DE ROUILLE - T-shirts & Girlies out now! :
SAISON DE ROUILLE
"Oeil"

NECRO-TS-008

SAISON DE ROUILLE
"Ecorché"

NECRO-TS-009

14.90 €

or

19.90 € bundle including CD Digipack

Each model limited to 36 copies including Girlies!

Fruit of the loom shirts.

Available Sizes:
T-shirts: S, M, L & XL.
Girlies: S & M
27/07/2013 - RITUAL 666 :

MELEK-THA "Apokalypsia" CD sold-out!
25/07/2013 - !!! :

We don't sign bands anymore we have enough projects for the moment!

Thanks for your understanding.
14/06/2013 - New Battlesk'rs Prodz Releases : DARVULIA "Belladone" MCD/Digital: :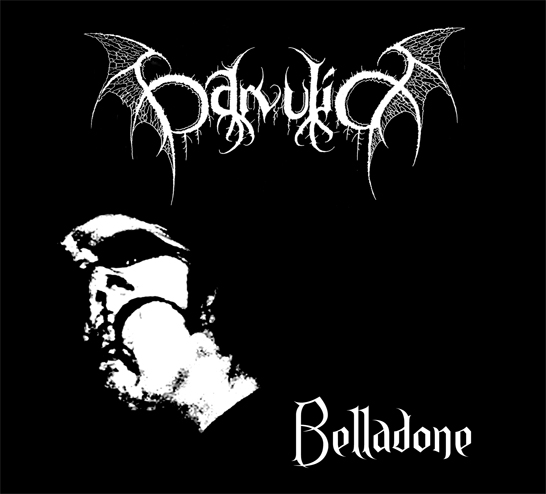 DARVULIA
"Belladone"

Luxuous 6 panel-Digisleeve MCD edition, limited & handnumbered to 499 copies!

6.90 € without shipping.

3 trackz of Grim & Occult Black Metal
originaly released in 2003 on 7" EP and on Tape in 2011 - both versions are sold out.


Logo TS and Girly also back in stock!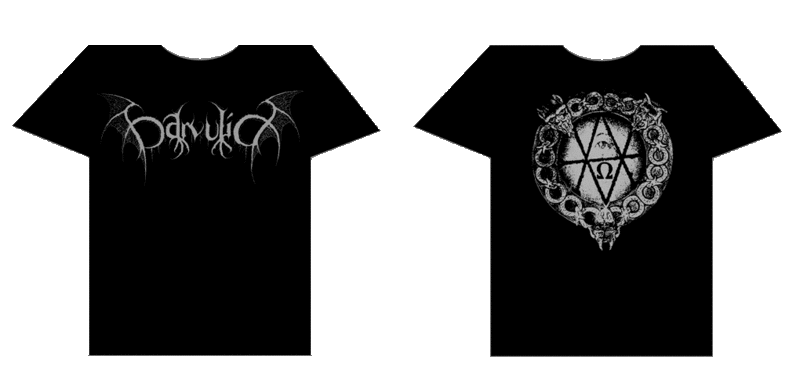 TS: 14.90 € & Girly: 13.90 €

Bundle CD + TS or Girly available: 18.90 €

Digital version through bandcamp

Exclusive distribution by Necrocosm.

Also available through Season of Mist

Les Apôtres de l'Ignominie
16/05/2013 - New Battlesk'rs Prodz Release : Split Pro-TAPE ILL OMEN / PESTILENTIA :

Battlesk'rs is proud to present his new release:



For the first time, we open our gates to foreign Black Metal bands:

ILL OMEN
a project from Australia with a member totally dedicated to Black Arts

and

PESTILENTIA
from Belarus.

We are particularly proud to support these real devotees for their commitment in the Lord, in a country where Black Metal is forbidden.

Raw and Evil Black Metal as it should be!

Pro-Tape – SK'R018-MC
strictly limited and handnumbered to 100 copies.

4 € without shipping

Buy fast or Die!!!


exclusive distribution by

Necrocosm
(www.necrocosm.org)
11/05/2013 - Zanjeer Zani new releases available in exclusive distribution :

MHÖNOS
"Aequus Noctis Ceremoniae"
Tape

Pro-tape - 6 panel-booklet - limited & handnumbered to 100 copies - ZZP007

The new french masters of Doom Drone Ritual are back with a new long track.
Their best release so far!

"www.zanjeerzaniproductions.com"



10/05/2013 - SEKTARISM "Le Son des Stigmates" Tape version :
now available in exclusive french distribution from the belarusian label "BeBlessedTheCursed"

blessing xiii

SEKTARISM
Le Son Des Stigmates

Cassette version of the first full-length offering of Sektarism's Assembly.

About 45 minutes of Holy Ritual Doom. Total transcendence in the name of the Lord.

Hosanna Sathana! Hosanna Sathana! Hosanna Sathana!

Pro manufactured tape with pro printed booklet.
Handumbered and limited to 99 copies.


09/05/2013 - La Chute des Corps :

SAISON DE ROUILLE
"Caduta Dei Gravi"

CD Digipack - NECRO-008

Out now on Necrocosm

Deluxe version including a 18-page-booklet-poster and an exclusive track "Co(r)ps",
co-released with Le Crepuscule du Soir.

New french industrial metal project, featuring ex-Danishmendt and Opium Dream Estate members.

"Caduta Dei Gravi" (The fall of the corpses) is between dark and noise musics,
where industrial orgy, balancing between sickened slowness and noisy jumble, suddenly appears.
The temptation to shout the insults endured by our flesh, is then rushing into it…

"Caduta dei gravi" (La chute des corps) se trouve à la croisée des musiques sombres et bruitistes,
où s'invitent brutalement des orgies industrielles qui oscillent entre lenteur maladive et fatras sonore.
La tentation de chanter les affronts que subissent nos chairs y sombre alors…

Avant-garde metal, exploring the fields of doom, noise or even darkwave, with french and german lyrics.


Listen and discover: "Abri d'Infortune (Trou Noir)"


Saison de Rouille is looking for gigs.
If interested, please contact us.


Death is Art

21/04/2013 - A night of Black and Doom :
07/04/2013 - prochains stands Necrocosm au concerts suivants :
24/03/2013 - New Battlesk'rs merch in exclusive distribution : DARVULIA "Noeud de sorcières" HSW ZIP / TS / Girly :
Available now in exclusive distribution from Battlesk'rs prodz :


DARVULIA

"Noeud de Sorcières"

HSW ZIP / T-Shirt & Girly

more information on
WWW.BATTLESKRS.COM


04/03/2013 - New Battlesk'rs releases in exclusive distribution (Darvulia Tapes & Patch) :
DARVULIA

High quality embroidered logo patch

and pro-tape version of their 3 full-length opus:

"L'Ombre Malicieuse"
"L'Alliance Des Venins"
"Mysticisme Macabre"
each tape is limited handnumbered to 99 copies.

Bundle including all 3 tapes and embroidered patch also available. Price: 14 euro


KILL FOR HIM!
| Pages: | 1 | 2 | 3 | 4 | 5 | 6 | 7 | 8 | 9 | 10 | 11 | 12 | 13 | 14 | 15 |
| --- | --- | --- | --- | --- | --- | --- | --- | --- | --- | --- | --- | --- | --- | --- | --- |