23/02/2018 - Black Phlegm is Coming to Flood Your Town :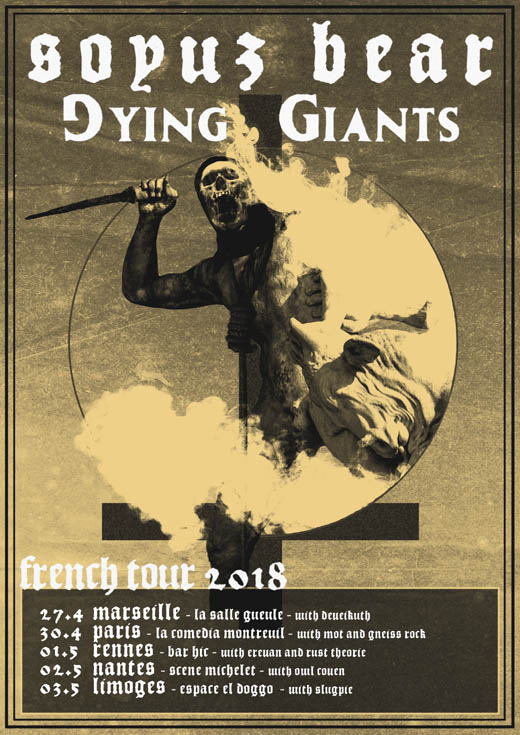 20/02/2018 - New Upcoming Live Rituals :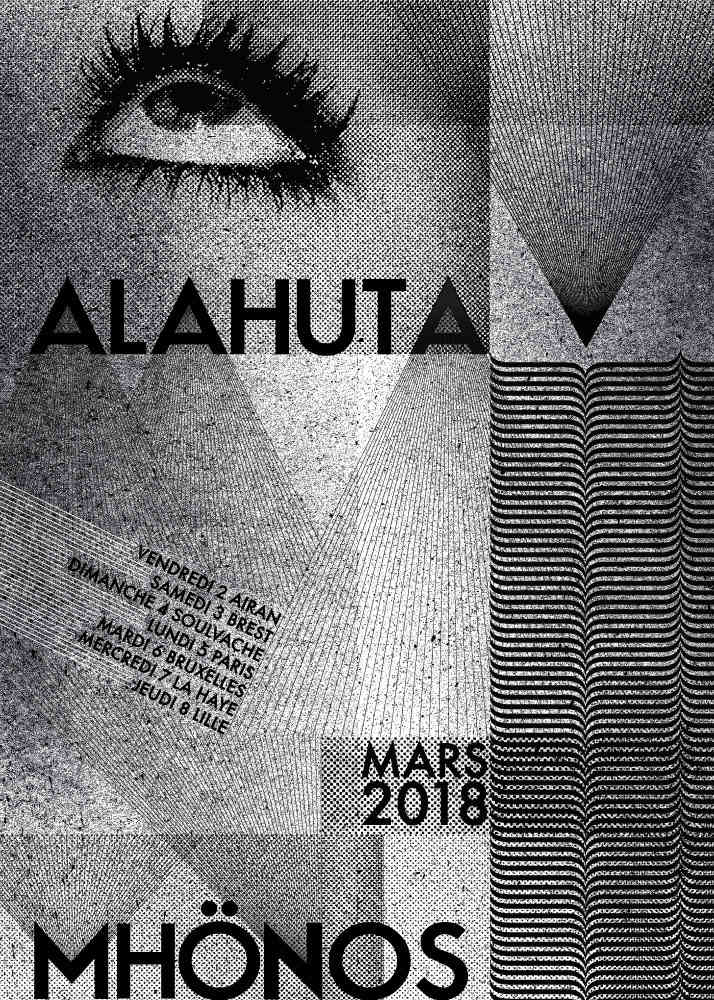 12/02/2018 - Que soient brulés par la vérité, tous les tièdes. :

HELEL

"A Sigil Burnt Deep Into The Flesh"

Gatefold LP

white vinyl - limited to 150 copies

retail price: 15 €

In conspiracy with Dead Seed Productions and originaly released on CD by Debemur Morti Productions

This piece of French Avant Garde Black Metal is finally available again to the masses and for the first time on vinyl format.

4 tracks of relentless hammering to serve the very principle - Industrial Black Metal at its finest.


Artwork by Metastazis


Of Light and stars, through Angel Dust,
We bring the cosmic balance,
Architects of your decadences.




15/01/2018 - Lvx In Tenebris European Tour :
Hetroertzen
LvxCælis
Sektarism

Interested bookers contact us.



16/12/2017 - new Zanjeer Zani releases available :



SOYUZ BEAR
"Black Phlegm"

CD 6 panel Digipak limited to 500 copies


SOYUZ BEAR 1st full length out now!

Raw & Dirty Sludge from Toulouse France
Worship Murder & Satan!


Also available HS, TS, Girly & Patch


released by

Zanjeer Zani Productions

distributed by
Necrocosm Productions








15/12/2017 - Hangman :
02/12/2017 - A.N.T.I. :


DIAPSIQUIR
"Logo"

Hooded Sweat-Shirt

Out now!

Logo on front and A.N.T.I. on the back

Sizes: S, M, L, XL & XXL

TS & Girly back in stock


Diapsiquir est mort?


26/11/2017 - New Battlesk'rs merch in distribution :


MALHKEBRE
"Satanic Resistance"

Hooded-Zipped


Brand: "Just Hood"


Both sleeves and Hood are printed

released by
Battlesk'rs.


You May Not Believe In Satan
But He Believes In You


25/11/2017 - New Battlesk'rs merch in distribution :
available now:

ANTAEUS
"Evangelikum Warchangel"


TS & Girly
(Fruit of the loom)

HS
(Brand: Awdys)

Reprint of an old cult and ultra limited ANTAEUS shirt

Design by E & S (Sweden)


released by
Battlesk'rs.

"HOPE YOU DIE"


18/09/2017 - Absolute Evil :


NEO INFERNO 262
"Absolute Evil"

Hooded Sweat-Shirt

Out now!

TS & Girly back in stock


26/07/2017 - Au Nom de l'Ignominie :
SEKTARISM's 2nd full length out now!


SEKTARISM
"La Mort de l'Infidèle"

CD deluxe 12 panel Digicross limited to 499 copies

DLP Black vinyl version including A2 poster & 2 printed inner bags limited to 300 copies

DLP clear vinyl version including A2 poster & 2 printed inner bags limited to 99 copies

DLP Die-hard Gold vinyl limited to 66 copies

released by

Zanjeer Zani Productions

distributed by
Necrocosm Productions












26/07/2017 - Die-Hard Gold Edition limited to 66 copies :